Door Lock monitoring service in new york city
Does Your Elevator Comply with the DOB?
What is Door Lock Monitoring (DLM)?
The New York City Department of Buildings is requiring that all buildings follow the Door Lock Monitoring guidelines by January 1st 2020. This is a safety measure that prevents elevators from moving if there is a problem with the circuitry and or the doors do not close properly. This is a time-consuming process that should not be left till the last minute, as this can take up to 3 months to complete. 
As per ASME A17.3 of 2002, as modified by Chapter K3 of Appendix K Section 3.10.12 of the New York City Building Code, all automatic passenger and freight elevators must provide a system to monitor and prevent automatic operation with faulty door contact circuits by January 1, 2020.
How Do I Know If My Elevator Needs an Upgrade?
All elevators, passenger & freight, installed before 2009 most likely do not have the necessary circuitry for the new regulation. These elevators are the ones that will require a full DLM system upgrade. Elevators installed after 2009 will most likely have the circuitry needed, and may only require a microchip-software upgrade.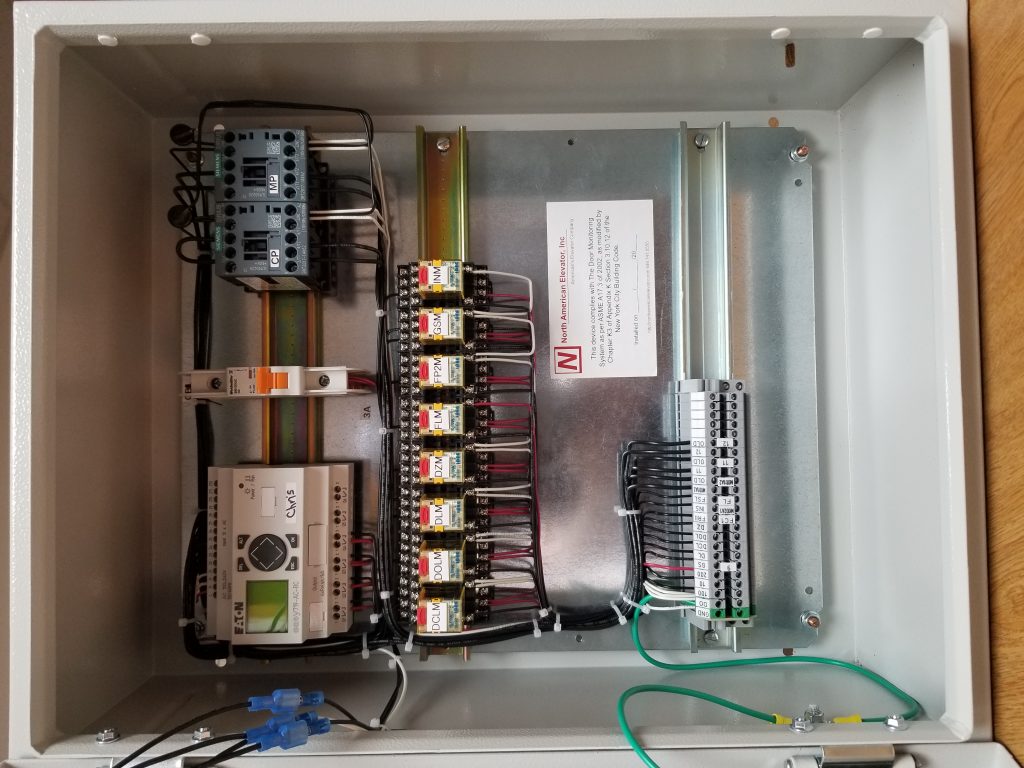 How Long Does it Take to Install The Door Lock Monitoring?
Once we reach an agreement to price, and have laid out all the necessary tasks, the project generally takes 3 months (90 days). This is why it is important to get this done ASAP! At North American Elevator, our elevator experts know how to get things done quickly, but you don't wait till the last minute. Get a free quote today.
What is the Door Lock Monitoring Cost?
Buildings that require a full-system upgrade for their elevator(s) can expect to pay $13,000+ for door lock monitoring. Elevators that only require a microchip-software can expect a quote starting at $5,000
What's The Process to Make My Elevator Compliant?