EastVillagePodcasts.com Spotlights LIFT newyork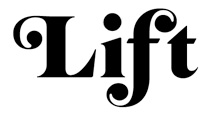 Activate Your Shaft With Lift newyork
Nothing worse than a boring shaft.
Fortunately, Scott Vandervoort and his new elevator shaft design company, Lift newyork, provide an exciting alternative solution for the pulsing mechanical core of many New York City buildings.
EVP viewed Lift's recently-completed shaft at 30 Bond Street, a classic, "old school" building especially when comparing it to Ian Schrager's Herzog & de Meuron-designed, 40 Bond building next door. Who knew such a radical elevator core was lying within?
Read more at EastVillagePodcasts.com…
View the video:
LIFT newyork's work: